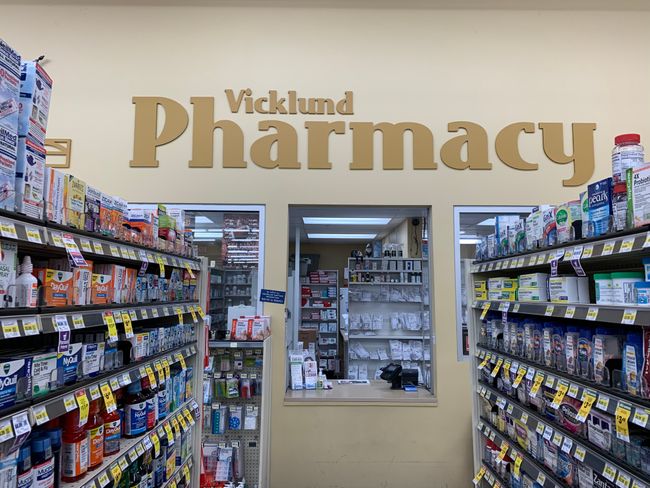 We are a locally-owned community pharmacy dedicated to providing personalized service at an affordable price. Vicklund Pharmacy is proud to be your source for all of your pharmaceutical needs. We offer a wide variety of services including conventional prescription filling, compounding, medical equipment, medicare open enrollment, medication therapy management and much more. At Vicklund Pharmacy, you can count on personal attention provided by our caring, professional staff. Our expertly trained pharmacists and friendly staff pride themselves on making sure your pharmacy experience exceeds expectations. Visit us today to experience the Vicklund Pharmacy difference.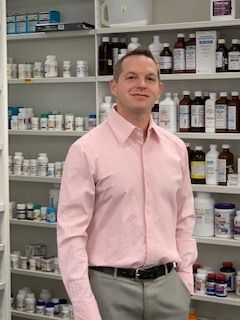 Tony Deromedi, Pharmacist & Owner
A life long resident of Hot Springs County. He is always willing to help this community in any way he can. He enjoys running his business and spending time with his two beautiful daughters and lovely wife.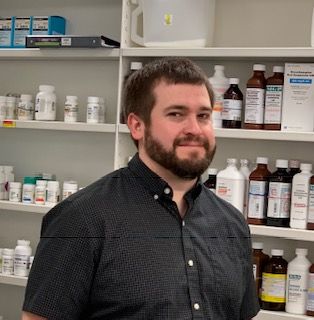 Ben VanHuele, Pharmacist & Rancher
A 2008 HSCHS graduate and 2014 UW Graduate. After working for a chain pharmacy he decided a change was necessary. A position arose at an independent pharmacy in his own home town. It was a dream come true. He has been employeed at Vicklund Pharmacy since 2016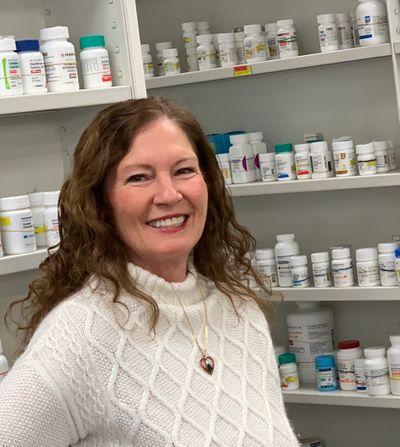 Esther Gandy, Pharmacy Tech & Clerk
She enjoys helping our customers and working with people. She enjoys gardening and spending time at the lake in the summers. She has been at Vicklund Pharmacy since 2016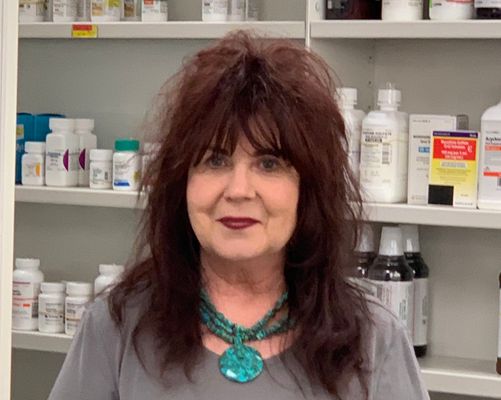 Bridget Bury, Pharmacy Tech & Clerk
A pharmacy tech at Vicklund Pharmacy since 2006. She enjoys finding antiques, painting on rusty crusty items, her sweet cats and spending time with family and friends.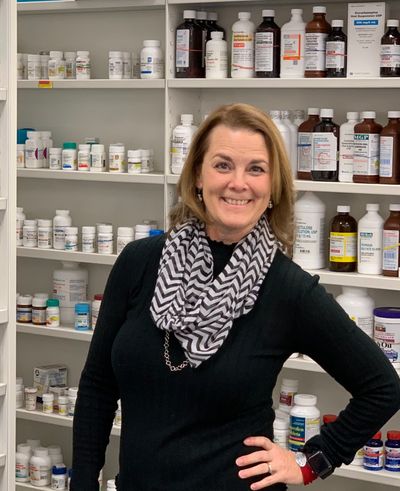 Michele Redland, Pharmacy Tech & Clerk
Employed at Vicklund Pharmacy since 2008. She loves snow skiing, running, her golden retrievers and spending time with her 5 adorable grand children.